If you're looking for a comfortable mattress, you should definitely consider investing in a Springtek mattress. This mattress is made from high-quality materials, and it's sure to provide you with hours of restful sleep.
Springtek is the best mattress brand in India Springtek is making different types of mattresses like Spring mattresses, Foam mattresses, Coir mattresses, Orthopedic mattresses, and more.
And also you will get different sizes of mattresses for your bed. So hi guys I'm Raja Shah Mattress Expert/Specialist and today I will give you the honest Spingtek Mattress Review.
Spingtek is a Bareilly, Uttar Pradesh-based company and Springtek has more than 40 Years of manufacturing experience. Springtek is making all kinds of mattresses in India for all types of sleepers.
We cover all the points like Design, Durability, Ratings, and Reviews. So keep reading the Springtek mattress review in India.
Springtek Mattress Packing
Springtek mattress comes in a small box and is directly delivered to your home from manufacturers without including any retailer. This mattress is compressed with the vacuum and sealed pack in the box by rolling the mattress.
And also you will get free delivery and no shipping costs. In the Springtek mattress review Delivery and packing is good and safely delivered to your home.
When you unbox the mattress from the box it will take up to 90 minutes to get the original shape and size. As you can see in the images mention below how it unbox the mattress. Then after you can use it to sleep on the mattress.

Springtek Mattress Design
The Design of the Springtek mattress is unique and Springtek mattress gives you the perfect build quality to give you the best comfort and support for your body to sleep all night without any disturbance. All the mattresses have a premium design.
This mattress is designed to support your body weight evenly, and it features a number of features that make it a great choice for anyone looking for a comfortable bed.
For example, the mattress features a breathable cover, which helps to keep you cool and comfortable during the summer months.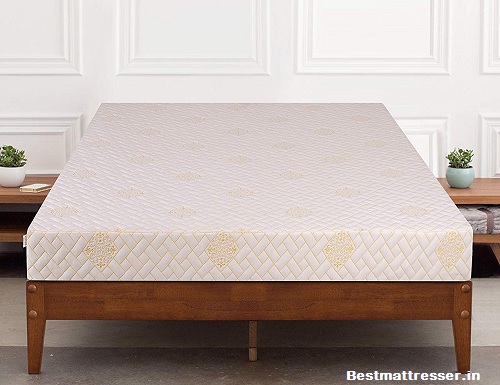 Springtek Ortho Spring and Foam Mattress Features:-
Product Dimensions: Length (198.12 cm), Width (152.40 cm), Height (15.25 cm)
Support and durability
Perfect for a kids' room and family.
Anti-microbial Quilted fabric
Orthopedic Mattress with
Individual Pocket Springs
Zero Disturbance Sleep
High-Density transition foam
Sag Resistant Pocket Spring Mattress
6 Years Manufacturer warranty
Springtek mattress is the best mattress in India and this mattress is made with Spring and High-density foam. So this mattress is good for those people who do not sleep because of back pain or joint pain. And the Springtek mattress review and ratings are good on all different sites like Amazon and the official site of Springtek.
The durability of this mattress is good because the combination of spring and foam is making the strong mattress quality. So you can use this mattress for long periods. You can check the Latest Price and Springtek mattress review by Click Here.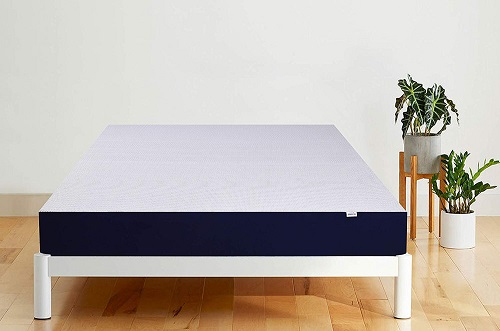 Springtek Orthopedic Memory Foam Mattress Features:-
Product Dimensions: Length (198.12 cm), Width (152.4 cm), Height (15.24 cm)
High-Density Adaptive foam
High airflow for breathability
Dual Comfort in 1 Mattress.
Opulent Luxury & Comfort
Iconic Knitted, Anti-microbial, Removable,
Zipper mattress cover
Highly breathable with no tapered edges
11 Year manufacturer warranty
Back pain relief & motion isolation
Springtek Aspire is a Memory Foam mattress and also supports Orthopaedic with the Dual comfort feel mattress you can use the mattress with two different comforts like one side is Very soft and the other side is medium soft.
This mattress has big features in one mattress. Springtek mattress review is very good and also has great ratings on Amazon and other sites.
This mattress has High Resilience foam for good support to your body and gives you fully relax and also reduce your pressure point and back pain.
So this mattress's durability is very good for you and makes the same quality for long years. To read the Springtek mattress reviews on Amazon Click Here.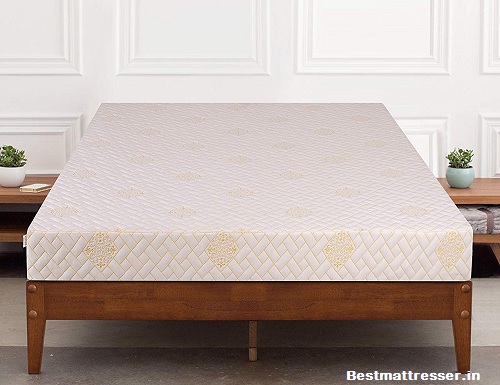 Product Dimensions: (198.12 x 152.4 x 15.24 Cm)
High-Density Foam & Cover
Premium Quality Cotton
Breathable Fabric For Improved Air Circulation
Medium Soft & Medium Firm (Both Sides Usable)
Reversed Side Features
4 Year Manufacturer Warranty
Springtek Dual Comfort mattress comes with the High-Density Foam and you can use this mattress on both sides as per your requirements or weather. Springtek mattress reviews are very important to get help in the decision to buy a new mattress.
This mattress's build quality is very good and also the price of this mattress is affordable for all people you can check the Latest Price.
Springtek mattress is the best dual comfort support feature in this mattress most people like dual side features and good Springtek mattress review to see the Ratings Click Here.
I hope you guys find the right results and get help in the Springtek mattress review for you.
If you have any queries or questions about mattresses you ask by comment below and please share your experience how much you satisfied by reading this article.
Thanks for reading it.