Everyone has their own preferences and requirements for mattresses. There are so many different options, from innerspring to foam. But which option is best for you?
It can be difficult to find a good mattress that will suit your needs and budget. Luckily, Kurlon and Sleepwell have created excellent performance mattresses in a variety of price ranges.
We've put together a detailed guide to the pros and cons of each mattress as well as suggestions on which one would work best for you.
So let me show you the best mattresses of Kurlon and Sleepwell then after we talk about their features, design, quality, and more.
Now we are going to see both mattress brand comparisons to choose the better mattress for our home.
What is the Difference between Kurlon and Sleepwell mattresses?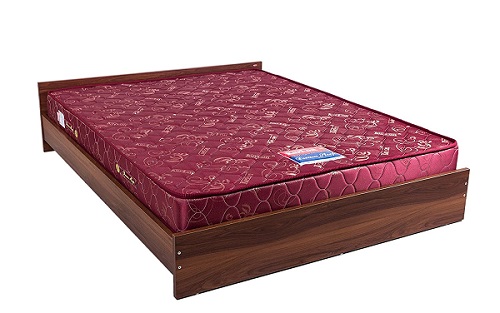 Mattress features
Dimensions: (78 x 72 x 6 inches)
Multi-Layered construction
Unique quilt pattern
1-year free replacement
Warranty: 5 years warranty
Kurlon which company is this. It has been making mattresses for the last 50 years. Mattresses of this company are bought and liked in India as well as in other countries. Their mattresses are very soft and comfortable.
Material and Quality: Most of the bed mattresses made by Kurlon are made from high-quality materials. You have used high-density PU foam in all these mattresses. Which provides you great comfort. Which you can easily sleep comfortably on this mattress.
Spring Material: You get High Tensile Bonnel Springs in all the mattresses of Kurlon. Which are quite amazing. This spring is made of very high-quality material. Because of this, it provides you a lot of comforts.
Design: All the mattresses of the company Kulron are very stylish and beautiful. You get to see a five-layer power-packed design in all their mattresses. In this, you get the Thermobond Felt layers beneath. Which provides you great comfort. Also, the thickness of this mattress is 6cm.
Size and Type: In this, you get 4 types of mattresses. In which you have single, double, queen, and king type mattresses. Kurlon offers you mattresses of all sizes and types.
Features: You get a side ventilator in all the mattresses made by Kurlon. Which makes mattresses breathable. Along with this, zero partner disturbance is available. Which you can easily sleep on this mattress with your partner.
Warranty: On Kurlon's official website, you get 5 years warranty on every mattress. So we just got to know better about Kulron from Kurlon VS Sleepwell Mattress.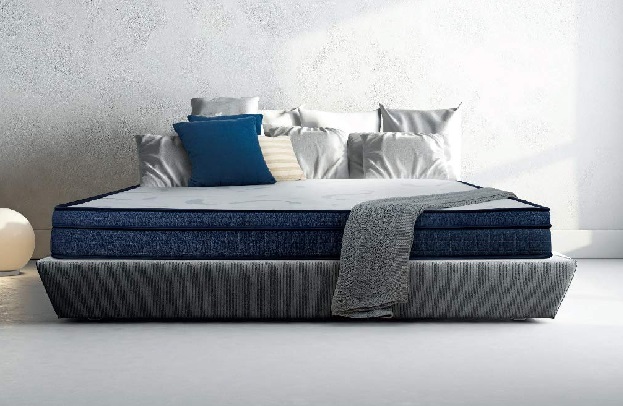 Mattress features
Sleepwell is also a very good company. This company also makes mattresses for people from a very old time. But this company is not much older than Kurlon. but their mattresses are very good and come with new foam technology. Their mattresses are bought and used a lot by the people in India.
Material and quality: The foam material is used in all mattresses of Sleepwell. The foam material is very soft and comfortable. Which you can easily sleep on this mattress.
Foam Material: Sleepwell always uses extra comfort high-quality foam. Which if you sleep with anyone on that mattress. Then you don't have any problem. Due to this foam, it becomes very comfortable.
Design: Most of these mattresses come with a special edge design. Which makes it even more beautiful and stylish. You can find a variety of designs in Sleepwell mattresses. Which you can choose according to your requirement.
Size and Type: SleepWell provides you 3 types of types. In which single, double, and custom types are available. In Custom Type, you can get the mattresses made according to your size and type. And in the other 2 different types, you get different sizes.
Features: You get unique comfort cell technology in Sleepwell mattresses. Which gives you amazing comfort. In this, you get a high-resistance comfort layer and due to this, this mattress is also breathable. All these features make Sleepwell mattresses even more comfortable.
Warranty: You get a 10-year warranty from the company on all the mattresses of Sleepwell. Which if it is bad in the future. So you can easily repair or exchange it.
While buying any mattress, keep these things in mind.
1. Foam Quality and Design: You can take any mattress whether it is from Kurlon or Sleepwell. You must check it in that. Which foam is used in that mattress of high-quality foam or low-quality foam?
2. Material Quality: Mattresses have the most important springs. If the springs of those mattresses are not of good quality then the whole comfort gets spoiled. Therefore, the mattresses must also check their spring quality.
3. Size: Size is also very important. Because if your mattress will be small in size. So you will not be able to sleep comfortably on it. Therefore, you should take a mattress keeping in mind your room size and members.
4. Making Technology: Whenever you take a mattress, it must be checked on which technology it is made. Because if it is made on good and new comfort technology, then it will provide you a lot of comforts. Therefore, make sure to check the making technology as well.
5. Stitching: If the stitching of your mattresses will be bad. So stitching can break in a few months. Therefore, whenever you take the mattresses, definitely check the stitching type.
6. Warranty: This thing you should remember while taking any mattress is a warranty. How many years of warranty do you get from the company on that mattress. Want to check it. So that you can easily repair or replace it in the future.
FAQs for Kurlon and Sleepwell mattress
Which mattress is better Sleepwell or Kurlon?
After a lot of research, we realized Kurlon is better than the Sleepwell mattress. Both brands making high-quality mattresses and having good experience but Sleepwell company is not much older than Kurlon.
Is the Kurlon mattress good for back pain?
Yes, the Kurlon memory foam mattress is good for a back problem and it helps you to maintain your spine to reduce back pain.
Which type of mattress is best?
Every person has different test some like foam and other prefer spring. But most people are using memory foam because it provides multiple features in one mattress.
Conclusions
See Kurlon vs Sleepwell Mattress This is a pretty good comparison. Both the brands make very good mattresses. And both the company's mattresses are well-liked by the people.
But then Kurlon is what it is, it has been making mattresses for people for a very long time. The customer and making experience of Kurlon is also much more than that of Sleepwell.
That's why I would advise you to buy the mattress of Kurlon brand only.
I hope you like this comparison of Kurlon vs Sleepwell and found helpful information.
Thanks for reading.