Today, we are going to compare two Indian mattress brands Duroflex vs Sleepwell. These mattress brands are very popular in India and provide high-quality mattresses.
In this comparison, we cover all the points like features, design, price, and more. It helps to choose the right mattress.
And Duroflex and Sleepwell have good experience in the mattress industry and making different types of mattresses.
I am sure you must have seen both brands somewhere because they advertise regular their mattress on social media platforms.
So here are the best mattresses of Duroflex and Sleepwell with great features and quality.
What is the difference between Duroflex vs Sleepwell Mattress?
Now we are going to compare each mattress brand side by side to know which mattress is best Duroflex or Sleepwell.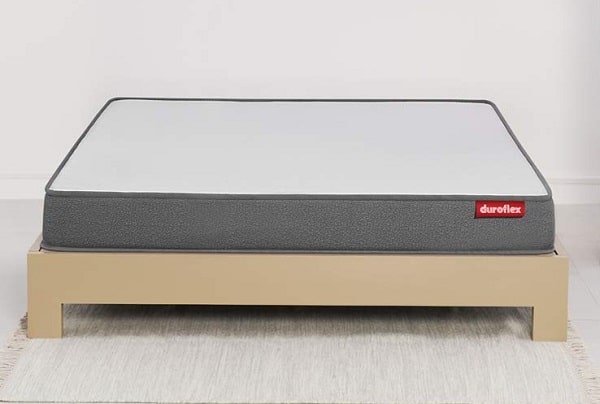 Mattress features
Duroflex is an Indian-based company and manufacturing mattresses since 1963. Mattresses of this brand are bought and loved in India as well as in other countries. Now it has rich expertise from 50+ years and thousands of happy customers in India.
Materials and Quality
Duroflex LiveIn is a memory foam mattress. But everyone has their own preference and needs for mattresses. That is why Duroflex used many types of materials like Coir, Spring, Memory foam, to complete customers' needs. And every mattress can improve your sleeping experience because Duroflex does not compromise with quality.
Features
It is a four-layer soft mattress made of anti-microbial fabric. All Duroflex mattress is designed to provide customer needs to give the right comfort and support for comfortable sleep.
Anti-Microbial Fabric
Comfort Layer
Pressure Relieving Memory Foam layer
Body Support Layer
Size and Types
Duroflex offers three branded mattress lines: Duropedic, Energise, and Natural Living. All mattresses are available in multiple sizes. So don't worry about the size. But you need to check your bed size before buying a mattress. Check the best mattress size in India to know which size is perfect for you.
Design
The mattress design is very important for all people because it helps to decorate your bedroom. And you will find all mattress has a unique design. If you ask me I personally like this Duroflex LiveIn Mattress design. But it's totally up to you what you like.
Price
The price of Duroflex mattresses is varied on the type of mattress If you like memory foam then it will start from approx 7,000/- Rupees. And you can see the mattress pricing is Affordable and Value for money.
Warranty
The Warranty of the Duroflex LiveIn memory foam is 10 years and the coir mattress provides 7 years.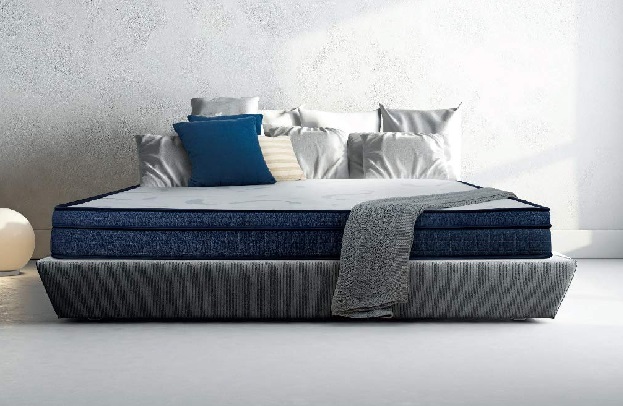 Mattress features
Sleepwell is also an Indian-based company and making mattresses since 1972 for people. And this mattress company is not much older than Duroflex but their mattresses are very good. Sleepwell mattresses offer their customers the most advanced technology from all over the world.
Materials and Quality
Sleepwell provides different types of material in their mattresses for a different feel. In Sleepwell you find more options to select mattress types from medium quality to High quality. And Sleepwell Cocoon mattress used Triple Layer Gentle, foam, and, support.
Features
The two sides of the bed can now have a different feel depending on the preferences of each partner. Cocoon is a 3-layer mattress – two customizable top layers and a bottom base layer for unrivaled support.
The choice of foam and fabrics provides the right balance of feel, ergonomics, and climate for a blissful sleep.
Gentle Layer
Foam Layer
Support Layer
Size and Types
Sleepwell makes all types of mattresses in India like Memory foam, Coir, Sping, and, Latex. This range meets the needs of these consumers without compromising on the core principle of comfort and support during sleep. And all mattresses come in different sizes for your bed.
Design
Most of the Sleepwell mattresses come with an attractive design that is very different from the regular mattress to provide a unique look. You can see the variety of designs to choose from according to your taste.
Price
Sleepwell mattresses are perfectly balanced, extremely comfortable, and durable at an attractive price. And provide a wide range of mattresses for the young and modern generation customers.
Warranty
It comes with an assured warranty too. The Warranty of the Sleepwell Cocoon mattress is 5 years and the coir mattress provide 7 years.
What should I look for when buying a mattress?
Spine Alignment: If you sleep on your side, it is preferable that you sleep on a soft mattress that supports your hips and shoulders. In this regard, foam mattresses tend to be the best option.
Pressure Relief: Some mattresses conform closely to the body of the sleeper to help align the spine and prevent pressure points from developing, while others offer little or no pressure relief. The way a mattress fits is linked to its comfort layer or to the cover and top layers.
Durability: it is important to look for good quality mattresses, as this will guarantee a longer use of the product. The average mattress will function without undue deterioration for seven years before it needs to be replaced.
Edge Support: This represents the functional use of the mattress edge and prevents the mattress from falling off in the middle of the night
Firmness: Unlike the support, the firmness of the mattress is the push that is felt at certain pressure points.
Noise: This category refers to the degree to which a mattress makes noise when a sleeper moves on it. Noisy mattresses can often be detrimental to partners, as one person's movements can more easily wake the other person.
Temperature control/heat transfer: When sleeping it is better to ensure the heat transfer is expelled from the mattress since we do not want to wake up sweaty at the beginning of the day.
FAQs for Duroflex and Sleepwell mattress
Which mattress is better Duroflex or Sleepwell?
After a lot of research, we realized Duroflex is better than the Sleepwell mattress. Both brands making high-quality mattresses and having good experience but Sleepwell company is not much older than Duroflex mattress.
Is the Duroflex mattress good for back pain?
Yes, the Duroflex memory foam mattress is good for a back problem. And it gives you improved spinal support for a better night's rest and better physical health. Maintaining optimal spinal alignment during sleep for less pain, fewer physical problems, and better sleep every night.
Which type of mattress is best?
Every person has different needs some like soft and others prefer bounce. But most people are using memory foam because it provides greater support to our bodies.
Which mattress is best in Duroflex?
Duroflex making many types of mattresses but Duroflex Livein memory foam is a best-selling mattress with great features and body support.
Conclusions
Duroflex and Sleepwell mattresses are very good but according to price, you find a lot of differences. Mattress comparison is a difficult process to find the right mattress.
So after lots of research, we find that Duroflex is the best option to buy a new mattress because the pricing of Duroflex mattresses is Value for money.
Sleepwell mattresses are very expensive with the same features. If your budget is low then Sleepwell mattresses are a good option because medium-quality mattresses are very cheap and affordable.
That's why I would advise you to buy the mattress of the Duroflex brand only.
I hope you like this comparison of Duroflex vs Sleepwell and found helpful information.
Thanks for reading.