Sleepyhead is a multinational company that provides the best mattresses in India. So hi guys I am Raja Shah Mattress/Expert and give you an honest sleepyhead mattress review.
We cover all the important points like Design, Quality, Price, Features, and more. Sleepyhead has a good combination of features and quality to provide a better sleeping experience.
So this mattress is good for all age groups. And also good for couples because sleepyhead comes with many features.
Mattress Types
The Sleepyhead provides three types of mattresses in India. And every mattress gives you different comfort to your body. Sleepyhead is one mattress that's the perfect fit for you and just about everyone else.
Sleepyhead Original: Sleepyhead keeps you and your bedmate equally comfortable with the firm foam base, memory foam in the middle, and a breathable soft layer to top it off, that's the perfect fit for all sleepers.
Sleepyhead Sence: Sleepyhead Sense mattress absorbs and redistributes body heat, to maintain an optimum sleep temperature while you snooze blissfully through the night. And used Phase Change Cooling Foam to create super comfy temperature-regulating mattresses.
Sleepyhead Flip: This mattress comes with a dual comfort side means you can use both sides as per your requirement. The one side is layered with high-density foam that aligns your body perfectly. And second is the softer side, which has a comfort layer that cushions you.
Sleepyhead Mattress Packing & Unboxing
Sleepyhead will deliver the mattress in a nifty little box, to your doorstep. And very simple unboxing just tilt, drag, and unfold. It's pretty much like unpacking a blanket, except it's totally delightful.
Unroll the mattress and unfold it to its full size and let the mattress breathe in all the air. Also, you can watch this Unboxing Video.
Sleepyhead Mattress Design
The Sleepyhead provides a unique design. So the design of sleepyhead is very good with the premium out the cover and it makes a luxurious mattress.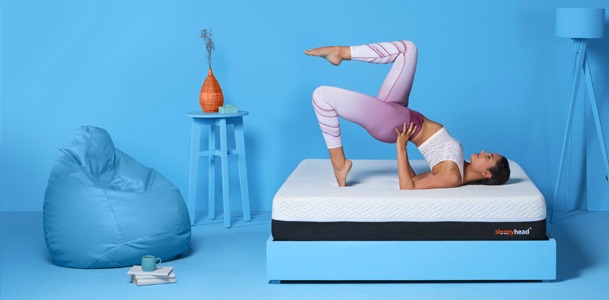 Sleepyhead Mattress Sizes
Sleepyhead mattress has multiple size options so you don't need to worry about mattress sizes. if you choose from Sleepyhead Original, Sence, and Flip mattresses available in every size.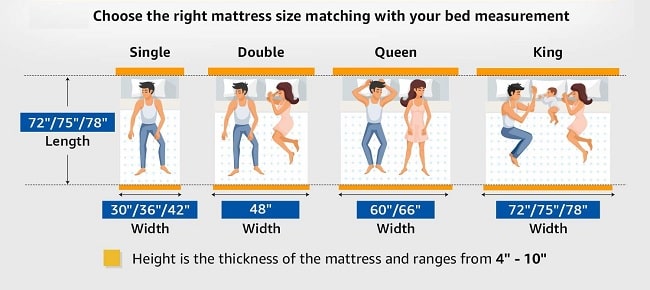 You can choose the mattress size according to your family members as you can see in the images and also you can visit the best mattress size in India to know which size is perfect for you.
Sleepyhead Mattress Prices
The price of Sleepyhead mattress is very competitive with other brands. Because the price is mid-range there is neither less money nor more money. And the starting mattress price is approx Rs.8000/-
Here is the price list of all sleepyhead mattresses.
| | |
| --- | --- |
| Mattresses | Prices |
| Sleepyhead Sence | Start from: Rs.7,999/- |
| Sleepyhead Original | Start from: Rs.10,999/- |
| Sleepyhead Flip | Start from: Rs.5,499/- |
Sleepyhead Mattress Materials
Sleepyhead used premium quality material in all mattresses to increase your comfort level and provide better sleep at night. This video will help you to understand how you will get full-body support and maintain your body temperature.
Sleepyhead Mattress Reviews and Ratings
The sleepyhead has positive reviews on all the mattresses but the Sleepyhead Original is the best-selling mattress in India and has good positive reviews on all platforms. And the latest mattress of sleepyhead is Sleepyhead Flip.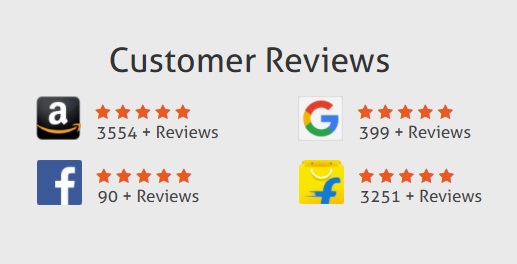 I hope you found helpful information in this mattress review. If you have any queries just ask by commenting to me.
Thank you for reading this article